Research
Continuous flow dryer
Two operating modes - only one dryer:
Whether waste heat from a combined heat and power plant, solar energy, bioenergy or conventional energy, the INNOTECH continuous dryer uses the available source with maximum efficiency for fast and gentle moisture removal. Both continuous and discontinuous operation are possible. The special arrangement of the 25 easily movable drying boxes in the drying room as well as an optimised air flow and a drying regime adapted to the product are essential prerequisites for a low specific energy requirement. We take up the latest scientific findings and put them into practice. Scientific support for the development of the continuous dryer was provided, among others, by the University of Kassel, Department of Agricultural Engineering, as well as by the University of Applied Sciences Konstanz (HTWG) , Department of Process and Environmental Engineering.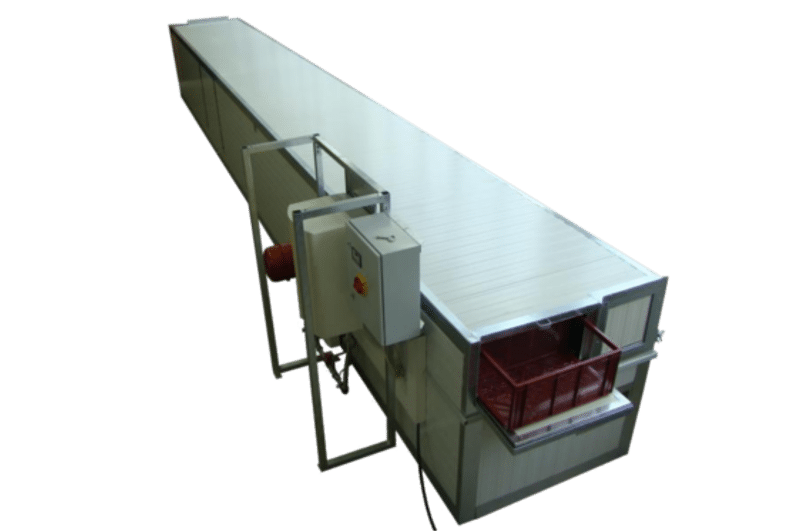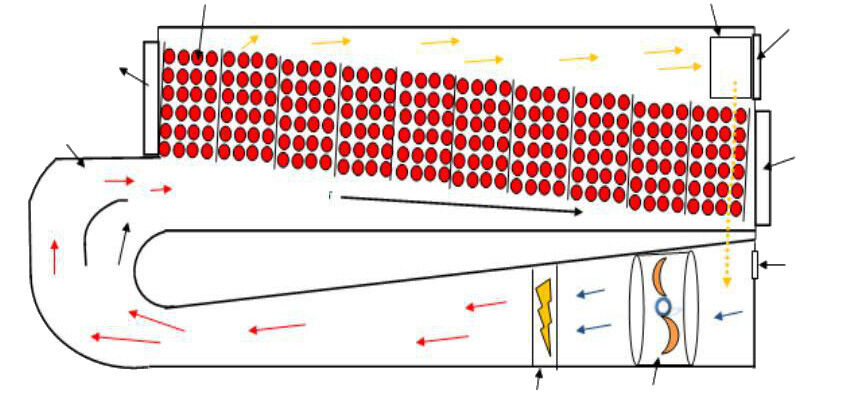 Highly economical for daily processing quantities of 200 to 500 kg:
The INNOTECH continuous dryer is a cost-effective solution for the most diverse drying tasks. It was specially developed for drying medicinal and spice plants and other herbaceous products, but is also suitable for processing fruits, vegetables, fish and meat. Due to the new development of a special drying box with tray insert, a high product quality, low energy consumption as well as easy handling and high operational safety are achieved.